Turns out Situationist extraordinaire Guy Debord (The Society of the Spectacle and other works) was also a grognard:
In January 1977, the French Situationist Guy Debord founded the Society for Strategic and Historical Games. The Society had an immediate goal: to produce the "Kriegspiel," a "game of war" that Debord had already designed in his head years before. Inspired by the military theory of Carl von Clausewitz and the European campaigns of Napoleon, Debord's game is a chess-variant played by two opposing players on a game board of 500 squares arranged in rows of 20 by 25 squares.
Debord's Kriegspiel has now been reimplemented online by new media arts collective RSG. There's also a printed edition available from Atlas Books. Here's an excellent background article.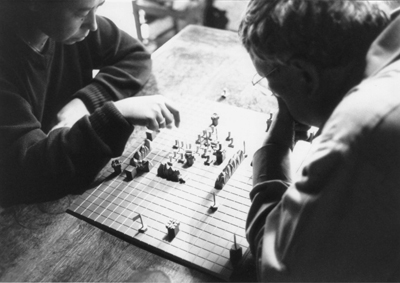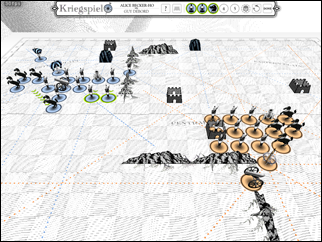 (Via GrandTextAuto.)